Theft Attorney in San Bruno, California
Hire a Trusted Criminal Defense Attorney in The San Bruno, CA Area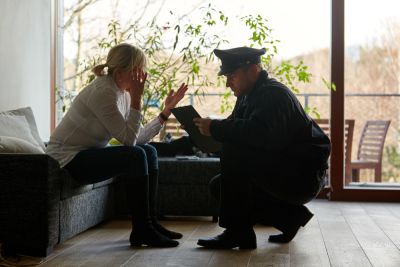 Have you recently been accused of stealing? The penalties for theft charges can vary widely depending on the value of the items stolen and the manner in which the crime was committed. You need an experienced theft attorney who can start building a defense right away. Contact The Law Office of David Butler, Jr now to speak with a top criminal defense attorney in San Bruno, CA.

Attorney Butler has over 30 years of experience helping his clients reduce or eliminate theft charges in court. Discuss your legal options with a local theft attorney today.
Understand Theft Charges in California
Theft is a broad legal term that encompasses several different types of crimes with varying sentences. You need a criminal defense attorney if you've been charged with:
Robbery

Burglary

Grand theft

Grand larceny

Shoplifting
Even the smallest details will make a huge difference in your case. That's why it's important to speak with attorney Butler as soon as possible. He'll gather evidence, locate witnesses, and fight tirelessly to give you the best chance in court.