Fraud Attorney in San Bruno, California
Turn to Our Local Criminal Law Firm in San Bruno, CA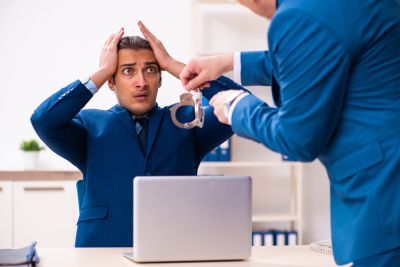 Even for first-time offenders, fraud charges should never be taken lightly. You could face heavy fines, financial penalties, and even jail time. The Law Office of David Butler, Jr is a reliable criminal law firm in San Bruno, CA. Our attorney will scrutinize every aspect of the prosecution's case. You can rely on him to stand by your side throughout the entire legal process.

Our lead criminal defense attorney has over three decades of experience. We've taken on fraud cases in both state and federal courts.

Schedule a consultation with a skilled criminal defense attorney today. We'll explain your situation in simple terms so that you can make informed decisions moving forward.
What Is Fraud?
Fraud is a false representation, either by words or by actions, that seeks to deceive another for unlawful gain. This broad legal term breaks down into many different common scenarios. Our criminal law firm has experience defending clients charged with:
Bank fraud — using deceptive means to steal money or assets from a bank or financial institution. This crime is often charged at the federal level.

Credit card fraud — using someone else's personal credentials in order to borrow money or purchase goods with no intention of repaying the debt.

Embezzlement — withholding or misappropriating assets that were placed under your trust.

Identity theft — using, possessing, or selling another person's identifying information with the intent to commit fraud.
It's extremely important in any fraud case to keep a detailed record of your actions. Anything that could be used in court to disprove your criminal intent will be invaluable. Contact us right away to start building a strong defense in San Bruno, CA.